Welcome to Sikh Temple of Wisconsin
We invite you to join us as we remeber the victims of Aug 05, 2012. Ten years ago, we suffered the deadliest mass-casualty attack on a house of worship that the United States had seen in almost 50 years. Seven Sikh worshippers lost their lives during that hateful violence, three were injured and we as Sikhs across the nation and around the world felt the shock and pain experienced by our community. Since then, in the spirit of chardi kala, the Oak Creek sangat has worked to heal and demonstrate unwavering courage, strength and resilience in response.
Full Schedule of Events: oakcreek10.squarespace.com/oakcreekschedule

The Oak Creek sangat invites you to the 10th Annual Oak Creek Sikh Memorial Anniversary commemoration events from August 5 - August 7. Please see attached flier for additional details: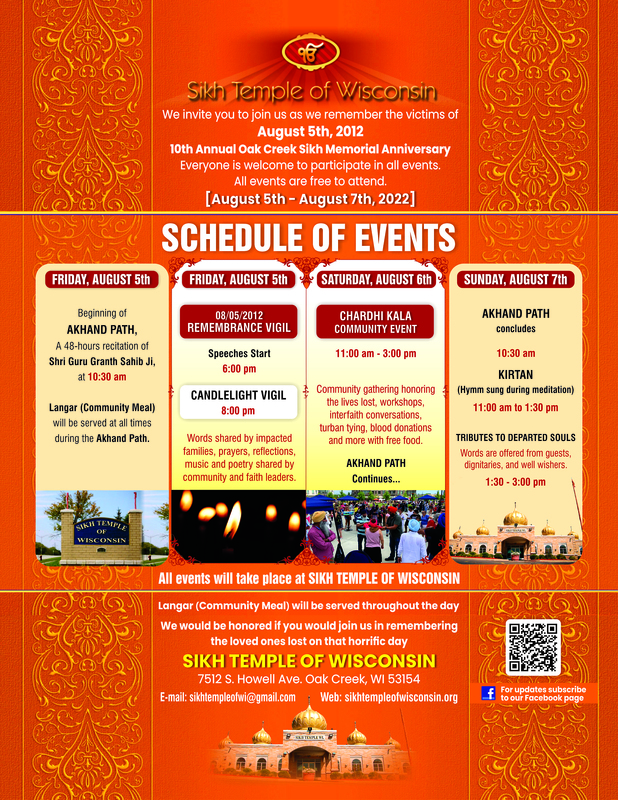 The commemorative service is being led by the Sikh Temple of Wisconsin in Oak Creek, WI with additional programming, marketing and community engagement support from the Sikh Coalition, Sikh American Legal Defense & Education Fund (SALDEF) and the Interfaith Conference of Greater Milwaukee. This direct support is for the explicit purposes of centering the Oak Creek Sikh community.
The Sikh Temple of WI is organized to promote the principles & ideals of the Sikh religion regardless of color, creed, race, or national origin. The Sikh Temple is devoted to the principles and the ideals of Sikhism.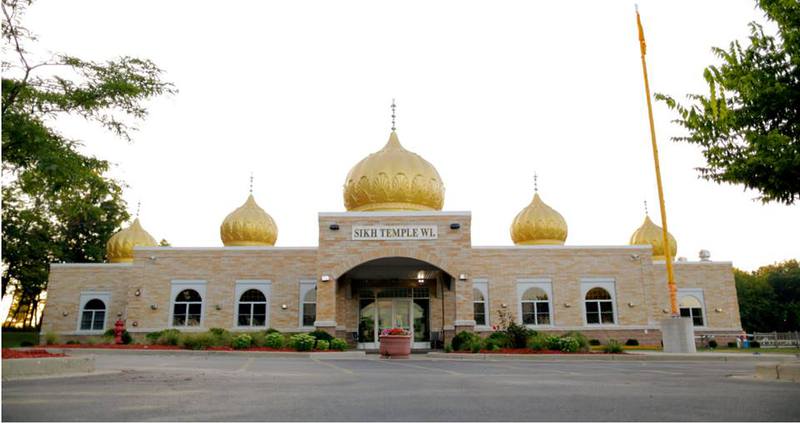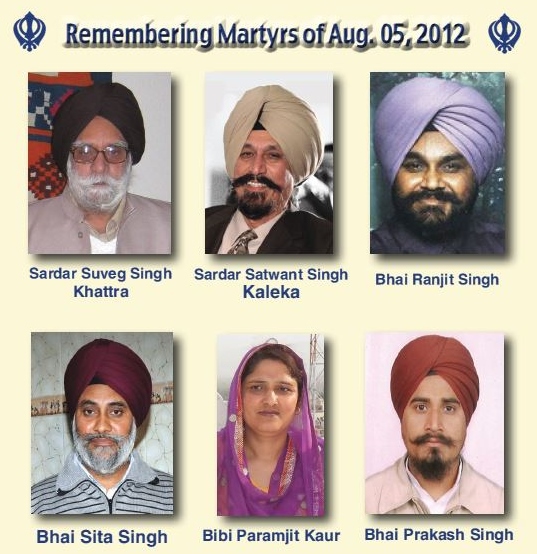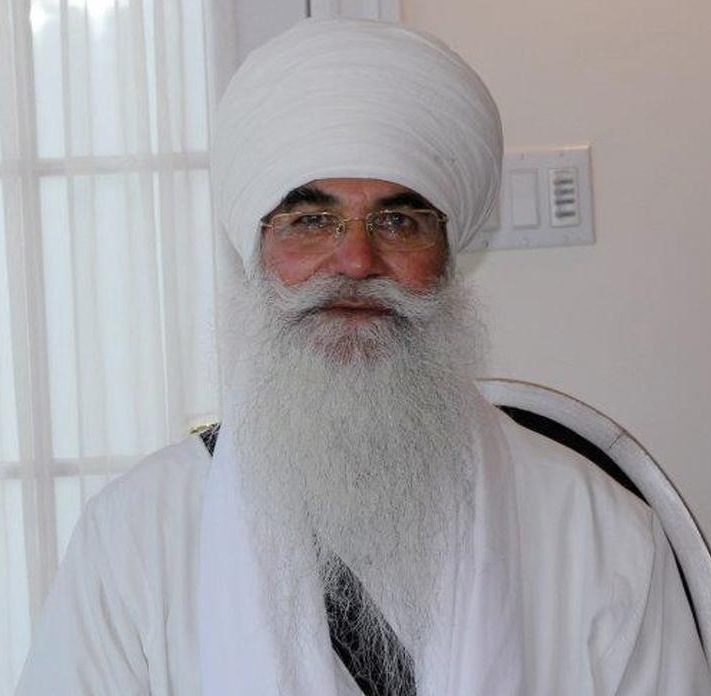 Baba Punjab Singh

Daily Services
Monthly Prayer
Service Calendar
Special Events:
Friday, Aug 05, 2022
Remembrance Vigil
Saturday, Aug 06, 2022
Chardhi Kala Community Event
Sikh Temple of Wisconsin - Oak Creek
P.O. Box 720
Oak Creek, WI 53154
414-764-SIKH(7454)
sikhtempleofwi@gmail.com
Jagjitpal Singh Sandhu
President
414-736-6072
Visitors Welcome
By Appointment
Send Details to
sikhtempleofwi@gmail.com
Open Daily from 6:00 AM to 9:00 PM
Overnight stay facility not available